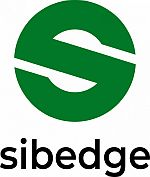 CLAREMONT, AUSTRALIA, May 25, 2023 – (ACN Newswire via SEAPRWire.com) – Sibedge, a software engineering company with global operations, today announced the results from GeCCo, a competition for young project managers from 34 countries. Following GeCCo rules, no team had more than two participants from the same country – so each team was truly international. This competition invited 240 young PMs to experience virtual teamwork in a multicultural environment and solve an Asia-Pacific fintech case study from Sibedge.
"The latest EY Global FinTech Adoption Index, a survey of 27,000 digitally active consumers in 27 markets, showed that Asia retains its global leadership in FinTech adoption. In several Asia-Pacific markets, we see regulators becoming more open to innovation, and we see rapid development of digital banking and payment services, modernization of applications, and growth in the API ecosystem. This is why we've decided to ask GeCCo participants to come up with the best APAC market entry strategy. We believe this event has helped young project managers increase their cross-cultural management skills and benefit from fintech technologies." – Andrew Podlesnykh, Head of Partnerships and Judge of the competition.
"The award ceremony was held on April 15, 2023. My congratulations to the members of the winning team: Maximilian Riemhofer, Ana Ziros, Vladislav Kositsyn, Zurab Pertaia! On behalf of the core team, I want to say thank you to our judges and to everybody who took part in this journey. Special thanks to our sponsors: IPMA, GPM, Sibedge, Van Haren. Thanks to Sibedge for providing our main case study. It was pretty challenging, so the teams had to work hard. The winning team excelled on all the measures we assessed. In the Shark Tank, all 4 'sharks' awarded the first prize unanimously to the team 'The Challengers.'" – Kristina Reyzenbuk, GeCCo Project Manager and Judge.
"After the competition, we asked the winners what they learned. They said that they quickly learned to adapt to the fact that they were down by two members. Winners mentioned that by supporting each other and giving feedback, and simplifying tasks, they were able to overcome the cross-cultural barriers and act successfully as a team," said Natia Kartvelishvili, CMO and member of the management board at Sibedge. "With globalization, many projects now involve entities outside the country. These projects are presenting unprecedented levels of uncertainty. Teams that succeed are skilled at learning along the way and adapting to changing conditions. GeCCo winners definitely demonstrated these skills."
About GeCCo
Global eCollaboration Competition (GeCCo) is an international virtual 24-hour project management case study competition for young project managers organized by IPMA Young Crew.
About Sibedge
Sibedge is a global software-engineering company that puts people first. For over 16 years, we have successfully implemented over 350 projects across more than 27 countries.
Contact Information
Natia Kartvelishvili
Chief Marketing Officer, Sibedge
natia@sibedge.com
Copyright 2023 ACN Newswire. All rights reserved. (via SEAPRWire)