Honda Motor Co., Ltd has developed the world's first(1) Honda E-Clutch system for motorcycles that enables smooth starting and gear shifting without the need for the rider to operate the clutch lever(2), by automatically controlling the clutch of the multi-gear manual motorcycle transmission.
The Honda E-Clutch is electronic control technology that realizes natural and smooth riding through instantaneous, fine-tuned clutch control without the rider needing to operate the clutch lever, for optimum performance in situations where the driving force changes, such as starting, stopping, and shifting gears.To meet a wide range of rider demands, the clutch can be operated manually like a normal manual transmission motorcycle by gripping the clutch lever, even when the clutch is being controlled electronically.As Honda E-Clutch is a lightweight and compact system, it can be installed without major changes to existing engine layouts. Honda plans to apply Honda E-Clutch to its FUN motorcycle models over time.
Honda will continue to develop new technologies that improve the quality of the riding experience and provide motorcycles that meet the tastes of a wide range of riders who seek the joy of riding.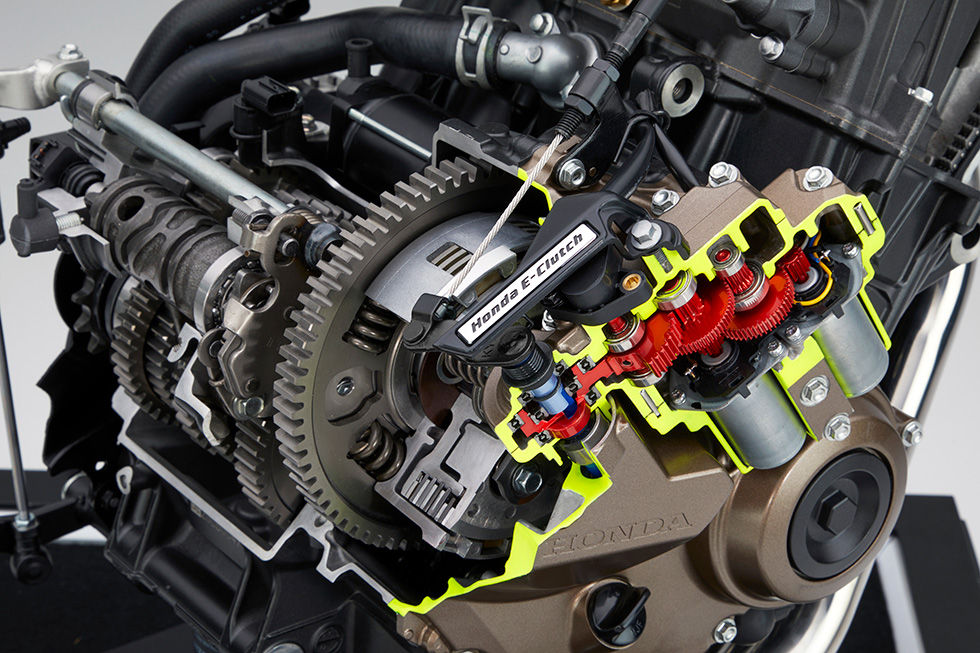 System Overview
The Honda E-Clutch electronically controls the power transmission mechanism similar to a conventional manual single clutch or manual transmission mechanism, combining engine-coordinated control (ignition timing, fuel injection, etc.) and clutch-coordinated control according to vehicle conditions (vehicle / engine speed, throttle position, gear position, shift pedal load detection, etc.), to respond to the rider's inputs. In addition, manual clutch operation by using the clutch lever and the motorized clutch control are independent, enabling the rider to intervene manually, realizing both manual operation and clutch control by motor.The system can be turned on or off. When the system is on, clutch operation is controlled automatically by default, and the rider can temporarily switch to manual clutch operation by using the clutch lever. When the system is off, the rider must operate the clutch with the clutch lever at all times (starting, shifting gears, and stopping).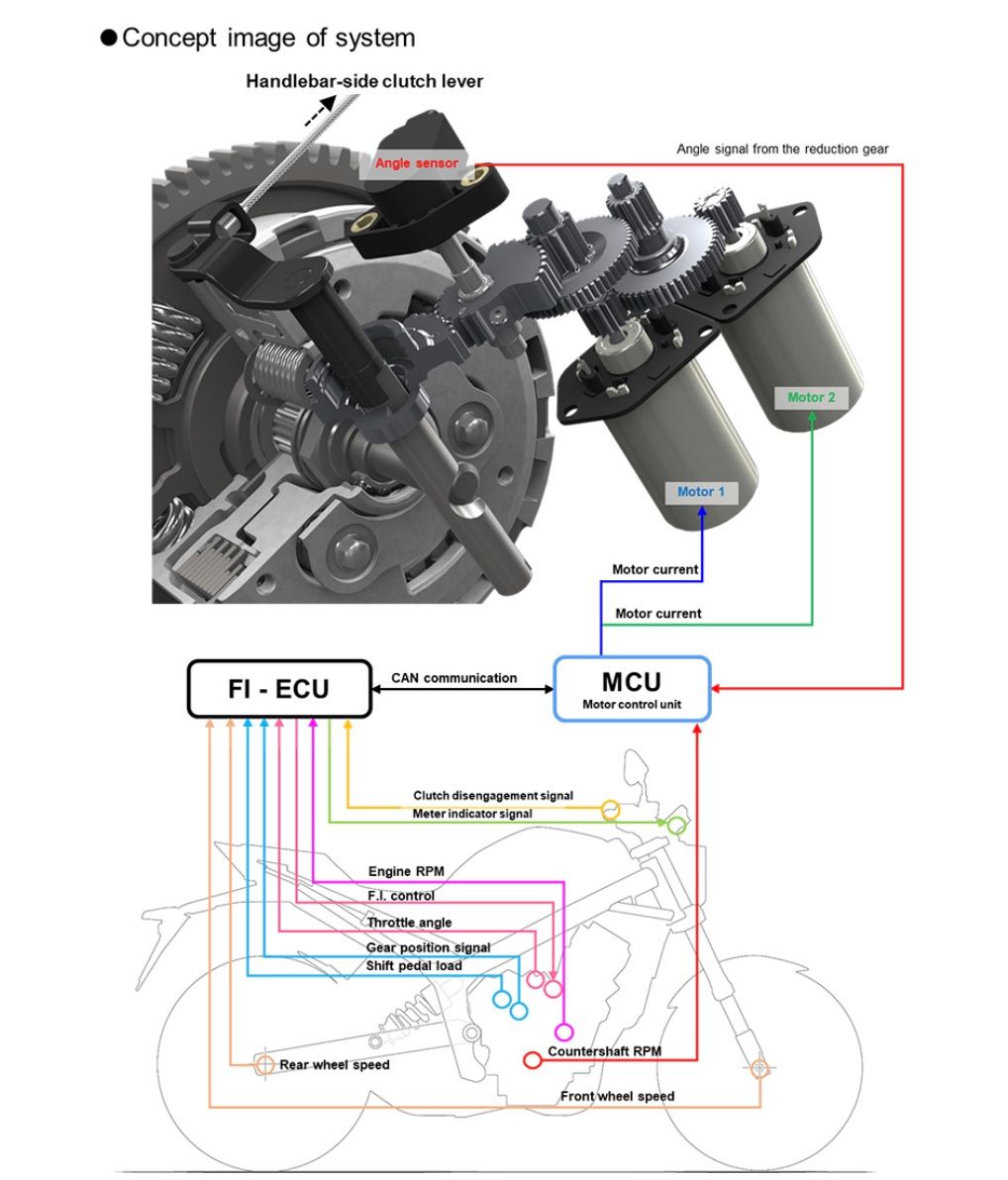 (1) according to Honda research (as of October 2023)
(2) Gear shift pedal operation is required to change gears
Copyright 2023 JCN Newswire via SeaPRwire.com.