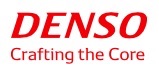 KARIYA, JAPAN, Oct 26, 2023 – (JCN Newswire via SeaPRwire.com) – DENSO CORPORATION hosted a press conference at JAPAN MOBILITY SHOW 2023 held at Tokyo Big Sight on October 26. Shinnosuke Hayashi, President and COO introduced the strategy to maximize our contributions to "Green" and "Peace of Mind."

Shinnnouke Hayashi, President and COO of DENSO CORPORATION said that it is a great pleasure that the Tokyo Motor Show, which has attracted much public attention for decades, has been renamed the JAPAN MOBILITY SHOW. This change reflects the fact that we are entering an era of creating new value by addressing various issues from the viewpoint of a mobility-centered society instead of just vehicles and by connecting people and technologies across industries. This means that we must meet major challenges.
To evolve from "a Tier 1 supplier that supports the auto industry "to "a Tier 1 supplier that supports a mobility-centered society" to create value for more diverse customers, we address three intiatives. To promote these three initiatives, we will recruit new employees in the electrification and software field and actively shift our employees from the mature field to the electrification and software fields and strengthen about 4,000 employees during the four years from 2022 to 2025.
The contribution to the "evolution of mobility"
In the "Green" field, "the environment", in addition to our product lineup in the "horizontal" direction to enable installation in HEVs, PHEVs, BEVs, and FCEVs, the lineup will be expanded in the "vertical" direction ranging from large systems, which link electrification products with energy management, to components, including power modules, thereby meeting the needs of various customers as BEVs proliferate and helping to achieve carbon neutrality in respective countries.
In the "Peace of Mind" field, "worry-free society", in addition to around-vehicle monitoring systems, we will focus on driver status monitoring systems and cloud-based large systems, which connect with the social infrastructure. Through these efforts, we will help eliminate fatalities.
Furthermore, we will extend our commitment to the evolution of mobility to the sky to help realize more freedom of traveling and expand the possibilities of mobility.
The challenge to "to create new value"
We have been studying the possibility of developing and commercializing many technologies in non-mobility fields, including energy, food and agriculture, and the circular economy. Specifically, we plan to market energy system products such as Solid Oxide Electrolysis Cell*¹ and Solid Oxide Fuel Cell*² in 2024 and beyond.
Strengthening semiconductors and software
In terms of semiconductors, we will actively invest about 500 billion yen by 2030. We will triple the scale of the business from the current level by 2035. To expand production, we must ensure stable procurement of materials. Thus, we will forge strategic partnerships with various companies.
In the softaware field, the implementation phase to embody concepts, we will accelerate the planning of electronic platform and over-the-air technology development based on user needs while strengthening partnerships with various customers and promote integrated development across companies. We will increase the number of software engineers and improve their skills and integrate two group companies which have excellent proprietary technologies, into DENSO. One is NSITEXE, which specializes in the semiconductor intellectual property, and the other is AUBASS, which specializes in developing basic in-vehicle software. We will double the speed of development by applying specialized AI, which incorporates our knowledge and experience gained through in-vehicle software.
You can check images and full speech draft of the press conference:
www.denso.com/global/en/about-us/corporate-info/press-info/
(1) SOEC (Solid Oxide Electrolysis Cell): Fuel cells that generate electricity and heat through a chemical reaction between hydrogen and other fuels and oxygen.
(2) SOFC(Solid Oxide Fuel Cell): Equipment that operates at high temperatures using ceramic membranes as electrolytes to electrolyze water vapor and produce hydrogen.
About DENSO CORPORATION
Globally headquartered in Kariya, Japan, DENSO is a $47.9 billion leading mobility supplier that develops advanced technology and components for nearly every vehicle make and model on the road today. With manufacturing at its core, DENSO invests in around 200 facilities worldwide to provide opportunities for rewarding careers and to produce cutting-edge electrification, powertrain, thermal and mobility electronics products, among others, that change how the world moves. In developing such solutions, the company's 165,000 global employees are paving the way to a mobility future that improves lives, eliminates traffic accidents, and preserves the environment. DENSO spent around 9.0 percent of its global consolidated sales on research and development in the fiscal year ending March 31, 2023. For more information about DENSO's operations worldwide, visit https://www.denso.com/global. 
Copyright 2023 JCN Newswire via SeaPRwire.com.