Toyota City, Japan, Oct 30, 2023 – (JCN Newswire via SeaPRwire.com) – TOYOTA GAZOO Racing aims to bring the curtain down on the 2023 FIA World Endurance Championship (WEC) season with another title-winning celebration in the 8 Hours of Bahrain.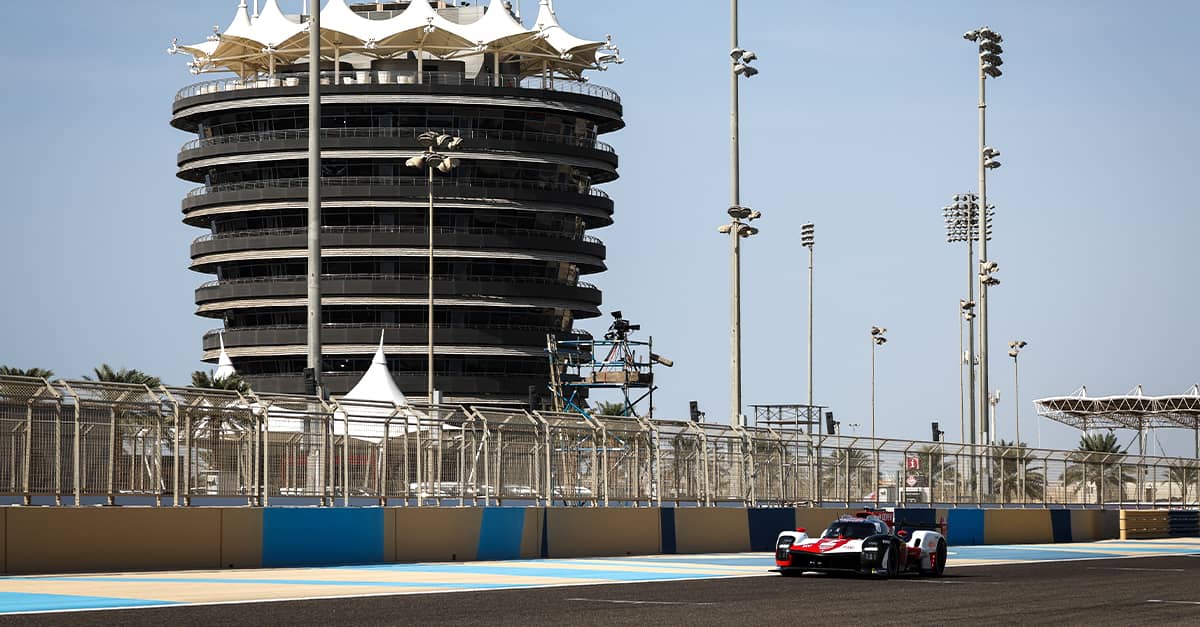 The team secured the manufacturers' World Championship in the penultimate race, on home ground at Fuji Speedway last month, and can cap an exciting season of Hypercar competition against Ferrari, Porsche, Cadillac, Peugeot and Vanwall with the drivers' crown on Saturday. 
Mike Conway, Kamui Kobayashi and José María López are aiming to set a new WEC record of five victories in a single season in their #7 GR010 HYBRID as they keep up the pressure in the battle for their third World Championship crown in four seasons.
Their home win at Fuji Speedway closed the gap to within 15 points of team-mates Sébastien Buemi, Brendon Hartley and Ryo Hirakawa. The #8 GR010 HYBRID drivers can guarantee their second successive World Championship by finishing first or second in Bahrain, regardless of other results.
A fifth straight drivers' title for TOYOTA GAZOO Racing is not yet mathematically secure, with both Ferraris still challenging. The #50 drivers are 36 points adrift while the #51 crew are 31 points behind with 39 still available in Bahrain.
The 5.412km Bahrain International Circuit has been a happy hunting ground for the team over the years. It has won eight of the 11 WEC races there since 2012 and is aiming for a seventh successive victory, and sixth consecutive one-two.
A challenging 15-turn lay-out is particularly demanding on tyres, made even trickier by the changing conditions expected during Saturday's race, which starts in the early afternoon but runs into the night, when temperatures typically drop after sunset.
To prepare for those different conditions, Thursday practice features a lunchtime session in daylight and an evening session in darkness. A midday final practice on Friday sets up qualifying, which takes place just as the sun is setting, at 5.05pm local time (3.05pm CET). Saturday's race starts at 2pm local time (4pm CET).
The official track action for 2023 goes beyond the 8 Hours of Bahrain. The following day the team will participate in the WEC Rookie Test and rising LMP2 star Josh Pierson, 17, will become the youngest Hypercar driver when he completes at least 30 laps in Sunday's test. Jack Hawksworth and Ben Barnicoat, 2023 IMSA WeatherTech SportsCar Championship GTD Pro title winners at the wheel of a Lexus RC F GT3 from Vasser Sullivan Racing, will also drive the GR010 HYBRID for the first time.
Kamui Kobayashi (Team Principal and driver, car #7):
"It has been an exciting season so far and everyone in the team has enjoyed fighting against our new Hypercar competitors. We have one big target still to achieve in Bahrain and that is the drivers' title. It will not be easy for our #7 car because we are a few points behind, but we will keep fighting and try to get our fifth win of the season. The most important point is that one of our cars wins the title and everyone will be working hard to achieve that. Bahrain has been a successful circuit for us in the past and we want to keep that record going, but the competition will be strong again, and we saw in Fuji that Porsche is now a big contender as well as Ferrari, so it will be a close battle. We have prepared well and we are looking forward to it."
Mike Conway (Driver, car #7):
"I enjoy racing in Bahrain, which has been a good circuit for me over the years; I won my first WEC race with Toyota in 2014 and I became World Champion there twice. On our car, we are still fighting for the title this year as well and we will give everything to win the race. We can only give our best and see what happens with the sister car. It's been a fantastic season and to win five of seven races would be an incredible achievement, regardless of what happens in the championship."
José María López (Driver, car #7):
"I am looking forward to racing again in Bahrain because I enjoy the circuit, as well as racing into the night and in hot conditions. Our GR010 HYBRID usually works well on this track and the team's record is very good there, so I'm optimistic. But as usual it will not be easy and all our Hypercar rivals also want to finish the season on a high as well, so the competition will be very close. Again, it will come down to who finds the right set-up and who manages the tyres well in all conditions."
Sébastien Buemi (Driver, car #8):
"Bahrain is an amazing place to have the season finale and it is a special place for me because I won two of my championships there, so I have great memories. As drivers, we always enjoy being in Bahrain. It is a very nice track which gives you a bit of everything: long straights with overtaking possibilities, high-speed corners and some elevation changes. Racing into the night is also something special so I can't wait to go there and fight for the championship."
Brendon Hartley (Driver, car #8):
"It's a big race for us and hopefully a fitting end to the season for the team. It was great to win the manufacturers' title in Japan because that allows us to focus on the battle in the drivers' championship in Bahrain. Our team-mates in car #7 have been really quick all season and they will be tough competitors again. The other Hypercar teams are very competitive as well which will make for another close fight at the front, but we have some good memories of title celebrations in Bahrain and I hope we can enjoy another one on Saturday night."
Ryo Hirakawa (Driver, car #8):
"A year ago, Sébastien, Brendon and I won the World Championship in Bahrain so of course our target is to retain that title this weekend. We know what is needed in terms of the points, but with such close competition we cannot take it easy. We need to work on the set-up in practice, especially because we need a compromise between the heat of the day and the cooler conditions in the night. Eight hours is a long race so the car balance and the tyre degradation will change a lot. We need to understand how the car reacts to find the best solution and, as drivers, we need to be consistent, without mistakes. I know everyone is working hard to finish the season with another one-two so let's keep pushing."
For more information, visit https://toyotagazooracing.com/wec/release/2023/rd07-preview/.
Copyright 2023 JCN Newswire via SeaPRwire.com.