HONG KONG, Nov 6, 2023 – (ACN Newswire via SeaPRwire.com) – The 15th HKTDC Hong Kong International Wine & Spirits Fair, organised by the Hong Kong Trade Development Council (HKTDC), ended yesterday after a successful three-day run (3-5 November). The fair drew keen buyers from emerging markets. Several regions stood out including Korea, Mainland China and Taiwan, as well as Southeast Asian countries such as Indonesia and Malaysia, showing healthy potential for development. The return of global buyers to the physical Wine and Spirits Fair underlines Hong Kong's status as a key trade and distribution hub for wine in the region.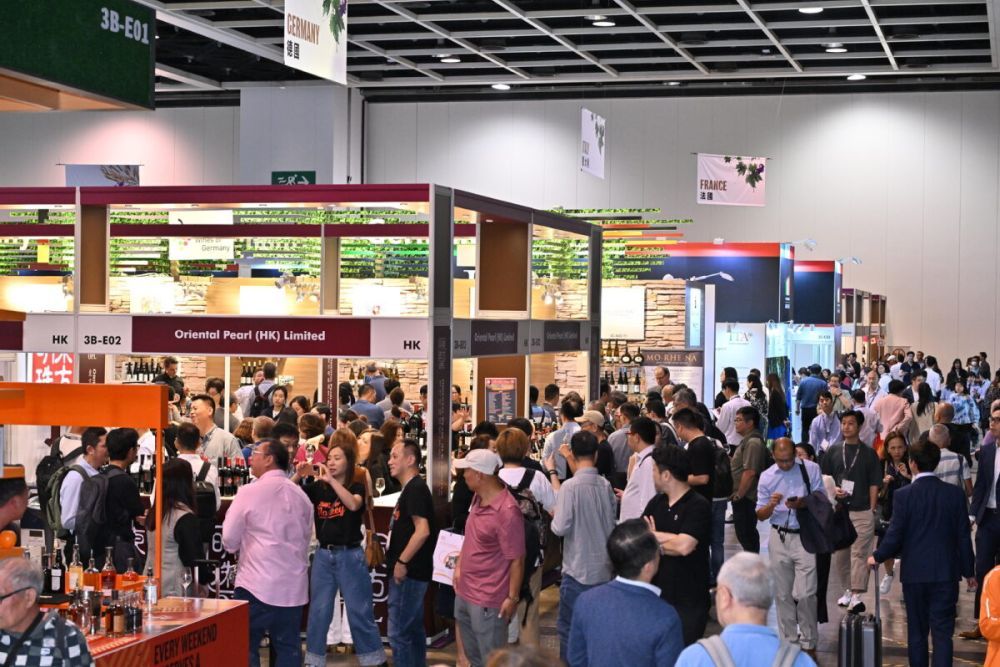 The fair drew some 7,000 buyers from 49 countries and regions. On Public Day today the fair was open to ticket holders aged 18 or above, attracting around 9,000 wine enthusiasts to enjoy the beverages and attend events such as masterclasses, wine tasting and seminars.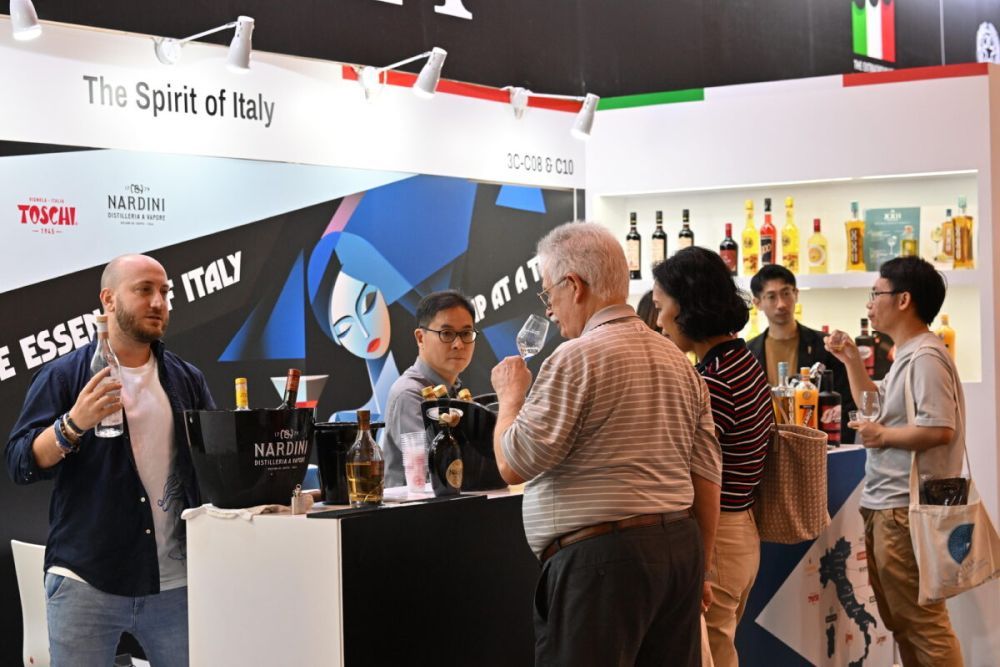 The fair attracted renowned importers, wholesalers, retailers and e-tailers – including JD.com, Inc (Mainland China), PT. Pantja Artha Niaga (Indonesia), Royal of Japan Ltd (Japan), NARA CELLAR (Korea), Albert International Wines & Spirits Sdn Bhd (Malaysia), KOT Selections LLP (Singapore), Rose & Young Hunters Global Inc. (Taiwan), Central Food Retail Company Limited (Thailand), African + Eastern (UAE), and Red Apron Fine Wines & Spirits (Vietnam).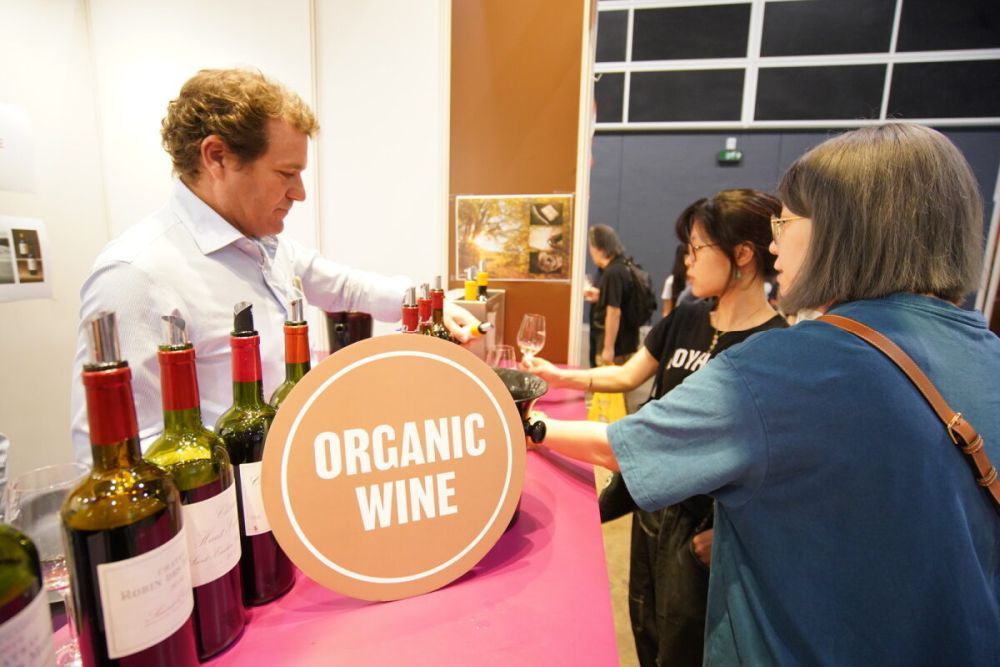 Gathers together global fine wine, cultivates new market opportunities
The HKTDC's Deputy Executive Director Sophia Chong said: "The 15th Wine & Spirits Fair featured more than 500 exhibitors from 17 countries and regions, where wine sellers and buyers come together again and buyers were keen to source products. Public Day today was also well received, and members of the public enjoyed the wine tasting experience and had fruitful purchases.
"In recent years, Chinese wines have risen in popularity and brought new momentum to the Chinese market. We incorporated these elements in the fair, bringing products from Sichuan, Ningxia and Xinjiang, offering more options for buyers. The HKTDC also held various seminars where industry professionals could explore opportunities in the Chinese wine market. Meanwhile, the global hot topic of sustainable development has also been addressed by the wine industry, as vintners make wines by greener means. Organic wines were also showcased in the fair, creating a sparkling new wave of purchasing trends."
Eric Fung, Director (Hong Kong) of Japanese exhibitor Flavour of Life G.K., stated: "The wine fair has attracted a significant number of international buyers and is undoubtedly the most important wine trade fair in Hong Kong. We are very pleased with the quality of buyers, most of whom come from Southeast Asia, including India, Vietnam, Cambodia, and Laos. These are high-potential markets for sake. We have also had buyers from Africa, particularly Nigeria, which is an extremely promising market. If it weren't for participating in this event, we would not have had the opportunity to connect with them." His firm had established about 25 new connections at the fair, with two or three being high-potential buyers.
Emerging demand for non-alcoholic wines
Gary Lee, the Business Development Director of San Sesan Global Pte Ltd, a buyer from Singapore, said his firm's primary objective at the event was to source vegan and alcohol-free wines, with a specific focus on products from Spain and Germany. He welcomed the Click2Match platform, which facilitated meeting scheduling and record-keeping. Mr Lee joined 20 business matchmaking sessions, engaging with eight exhibitors offering vegan and alcohol-free wines. "These meetings were highly effective, and I identified several exhibitors with significant potential. There is a good chance that I will place orders with two of them, and each deal we make is typically valued at approximately US$300,000."
Virginia Cikhita, the CEO of Project X and a buyer from Indonesia, visited the fair to source fine wines and accompaniments. She stated: "We have a great opportunity to order from a Hong Kong exhibitor at least 2,000 bottles of black truffle sauce imported from Finland. We also hope to buy custom water bottles from a Taiwanese exhibitor, as well as at least 3,000 boxes of hangover prevention pills. These products are truly excellent!" She was pleased with the services, including providing e-Badges for buyers, the Click2Match platform, and the new Scan2Match platform that conveniently connects buyers and exhibitors from offline to online.
The fair featured 36 exciting events, including the seminar Baijiu Journey: Savouring the Flavours of China and two Wine Industry Conferences, one of which featured the sole Chinese Master Sommelier in the world, Lu Yang, discussing wine market opportunities in China and Asia. In addition to informative seminars for industry professionals, Public Day featured engaging events such as wine tasting sessions, attracting enthusiastic participation from buyers and visitors, creating a vibrant atmosphere.
Photo download:  https://bit.ly/3shCTbx
Websites
Wine & Spirits Fair: http://hkwinefair.hktdc.com/
Media enquiries
Please contact the HKTDC's Communications & Public Affairs Department:
Jane Cheung, Tel: (852) 2584 4137, Email: jane.mh.cheung@hktdc.org
Agnes Wat, Tel: (852) 2584 4554, Email: agnes.ky.wat@hktdc.org
About HKTDC
The Hong Kong Trade Development Council (HKTDC) is a statutory body established in 1966 to promote, assist and develop Hong Kong's trade. With 50 offices globally, including 13 in Mainland China, the HKTDC promotes Hong Kong as a two-way global investment and business hub. The HKTDC organises international exhibitions, conferences and business missions to create business opportunities for companies, particularly small and medium-sized enterprises (SMEs), in the mainland and international markets. The HKTDC also provides up-to-date market insights and product information via research reports and digital news channels. For more information, please visit: www.hktdc.com/aboutus. Follow us on Twitter @hktdc and LinkedIn
Copyright 2023 JCN Newswire via SeaPRwire.com.