HONG KONG, Nov 3, 2023 – (ACN Newswire via SeaPRwire.com) – The 15th HKTDC Hong Kong International Wine & Spirits Fair opened today and will run for three days (3 to 5 November) at the Hong Kong Convention and Exhibition Centre (HKCEC). More than 500 exhibitors from 17 countries and regions showcase fine beverages, as well as wine-related products and services, at this leading industry event in the region.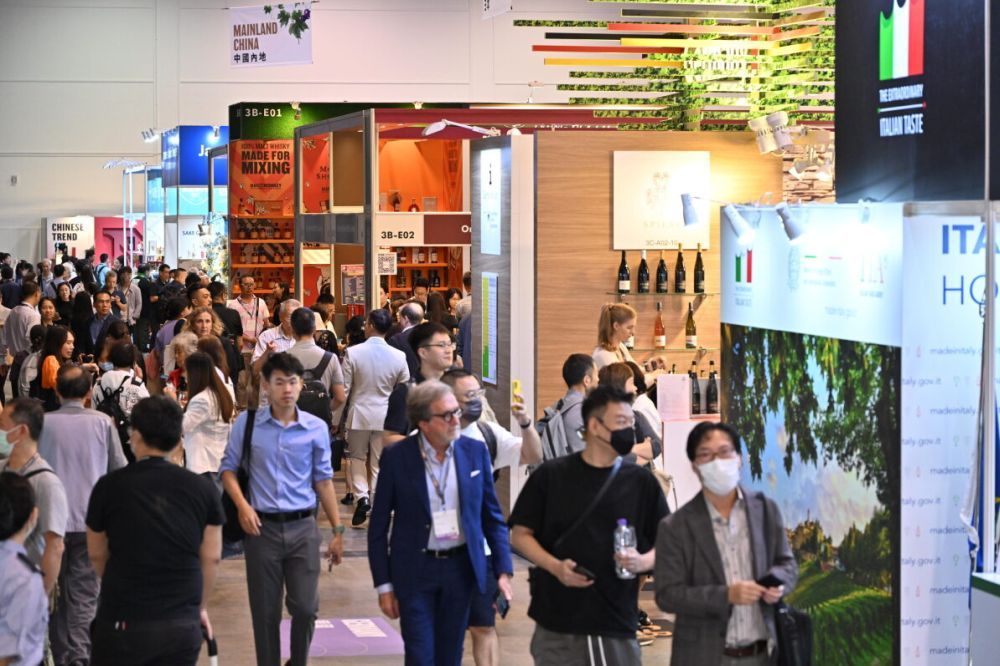 The HKTDC's Deputy Executive Director Sophia Chong said: "As impacts of the COVID-19 pandemic fade out, economic activities have returned to normal. The public have been attending more social events, such as parties and wedding ceremonies, boosting the consumption and sale of wines. Reflecting all these factors and considering the impact of a low base effect last year, Hong Kong's wine exports increased 41.6% to US$300 million (HK$2.35 billion) between January and September this year."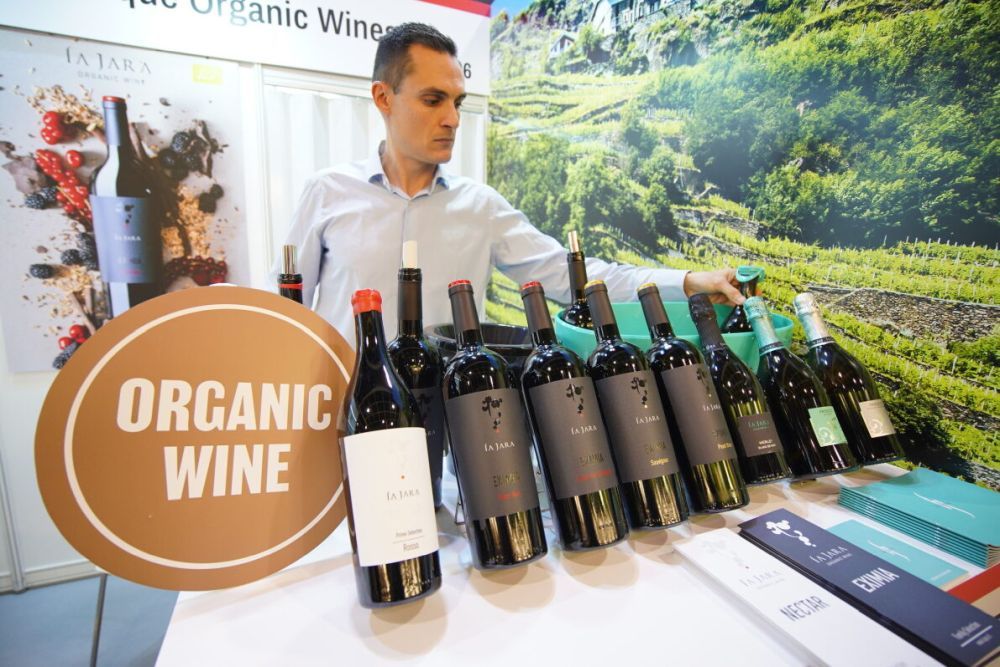 "Given Hong Kong's role as regional wine trade and distribution hub, the annual wine fair organised by the HKTDC covers a wide variety of fine-beverage promotion events, including seminars, tasting sessions and receptions. The fair provides good business-matching opportunities for the industry, brings together wine sellers and buyers from Hong Kong, Mainland China and overseas, and facilitates the market penetration of wines and brands from around the world. The last day of the fair will open to the public (tickets required), giving suppliers a chance to test their products' suitability for Asian palates," she added.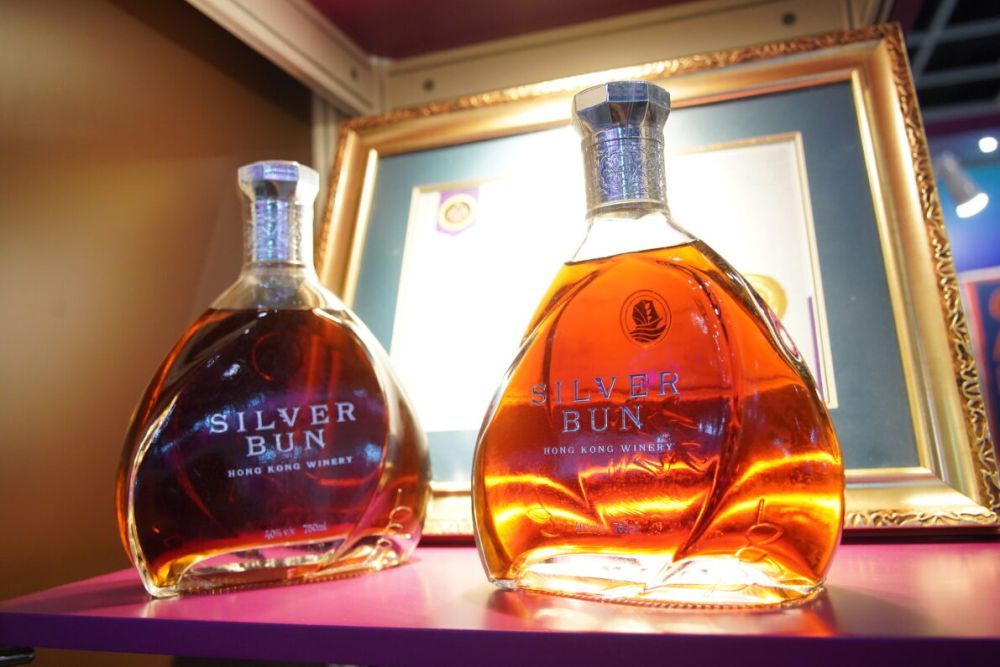 In February 2008, as wine demand grew in Asia, the Hong Kong Government removed all duty-related customs and administrative controls on wine to foster the development of Hong Kong as a regional hub for wine trade and distribution, particularly for Mainland China. The mainland and Macao are Hong Kong's biggest markets, accounting for 69% of exports last year.
In addition to wine trading and distribution, wine-related activities in Hong Kong include auctions, retailing, warehousing, catering and transport. The Census and Statistics Department said 740 establishments imported alcoholic drinks for wholesale last year, up from 310 in 2008. In the same period the number of stores specialising in alcoholic beverage sales increased from 140 to 480.
Global exquisite-wine showcase
Themed Sparkling Business Opportunities for the Wine Industry, the fair presents a wide range of fine beverages, including old-world wines from Italy, Germany and France, as well as new world ones from Australia, Chile and Mainland China. The fair also features Japanese sake, Hong Kong beer, Taiwanese plum wine, whisky, gin, vodka and more.
The 11 group pavilions from around the world – Australia, France, Germany, Italy, Japan, Mainland China and the Hong Kong General Chamber of Wine & Spirits and more – showcase a wide range of products, including the following:
As natural and organic agriculture becomes a trend, the organic wine market continues to grow. The fair features organic wines from Italy, France and Canada.
Chinese fine beverages from Ningxia, Sichuan and Xinjiang also feature. Seizing the opportunity the thriving Chinese fine-beverage market presents, a Hong Kong exhibitor showcases premium wines from Yunnan, offering fair participants the chance to taste top-notch Chinese fine wine. Dance of the Clouds (booth number: 3B-E06) is an exquisite creation from Yunnan Red Winery, crafted using the Le Pourpre grape. Juice from the red-hued flesh of the grape is exclusive to the vineyard.
Wines from less-known regions are also showcased, including Mare Santo Curvee Prestige (booth number: 3C-D12) from Slovenia – a sparkling wine carrying a wide and inviting aroma ranging from cedar to green apple.
Silver Bun-bin is a Hong Kong-made distilled spirit with a complex aroma (booth number: 3C-B24). The product is distilled from fermented grains and fruits, carrying a soft and sweet fruity aroma. It won bronze prize in its first participation in HKGCWS Wine & Spirits Judging Awards in 2019.
Chako Peach & Ginger Oolong Sparkling Tea Cocktail (booth number: 3C-C34) is a vodka-based sparkling tea cocktail with the sweetness of peach and an underlying ginger spiciness. This product won a Silver Medal in an international competition, The Spirits Business – Global Pre-Mixed & RTD Masters 2022.
The Wine and Spirits Fair also features zones that promote the industry's all-round development, including Wine Education as well as Wine Accessories, and Services. The Friends of Wine zone showcases food-and-wine-pairing products.
Sustainable wine, Chinese fine beverages under spotlight
More than 30 events – including tasting sessions, seminars and masterclasses – will offer fair participants a chance to sample global fine wines during the fair.
At the Opening Reception tonight, Paul Chan, Financial Secretary of the Hong Kong Special Administrative Region Government, will be Guest of Honour. The first session of the Wine Industry Conferences EcoVino: Sustainability Trends and Solutions took place today and another session, Uncorking Opportunities: Mapping the China & Asian Wine Markets will be held tomorrow, when Master Sommelier Yang Lu and industry elites discuss business opportunities in the region.
Mainland fine-beverages are rapidly becoming popular, creating a market trend. Multiple seminars and tasting sessions will focus on business potential for baijiu and Chinese wines in overseas markets. Fine alcohols from Sichuan, Ningxia and Xinjiang will be introduced at the fair. Participants can savour the unique Chinese flavours. A Vino Joy News seminar titled China Uncorked: Navigating the New Normal in Wine Trends will feature experts and celebrities discussing post-pandemic wine trends in Mainland China.
The fair will host four wine industry prize presentation ceremonies and competitions. The award-giving ceremonies of Cathay Hong Kong International Wine and Spirit Competition 2023 and WineLuxe's Top 10 Food and Wine Pairing Restaurant Award are held today and tomorrow respectively. The Hong Kong Bartenders Association hosts the Hong Kong International Mixology Showdown 2023 today while WineLuxe's Hong Kong Best Gin Cocktail Awards 2023 will be held on Public Day on Sunday.
Public Day welcomes wine lovers
The last day of the Wine & Spirits Fair (5 November, Sunday) will be the Public Day and both buyers and ticket-holding members of the public aged 18 or above are welcome. Multiple highlight events will be held on Public Day, including a tasting session hosted by experienced sommelier Sammy Leung, who will explore wines from Gladstone Vineyard in New Zealand; a Sip Around the World with CC session hosted by another prominent wine critic Cecilia Wong. Visitors can also sample and learn about more than 10 labels of whisky and other liquor at the Whisky & Spirits Bar.
On Sunday, regular tickets are available to the public onsite at a price of HK$200. They can also buy the tickets at the special pre-event price of HK$99 through HK01, HKTVMall, KKday, OpenRice, PopTicket, Price.com.hk, Trip.com, Timable and WineNow. Ticket buyers will receive a Lucaris crystal wine glass (original price: HK$110) on a first-come, first-served basis.
Websites
Wine & Spirits Fair: http://hkwinefair.hktdc.com/
Product highlights and photo download: Click here
Photo download: https://bit.ly/3QHKwBn
Media enquiries
Please contact the HKTDC's Communications & Public Affairs Department:
Jane Cheung, Tel: +852 2584 4137, Email: jane.mh.cheung@hktdc.org
Agnes Wat, Tel: +852 2584 4554, Email: agnes.ky.wat@hktdc.org
About HKTDC
The Hong Kong Trade Development Council (HKTDC) is a statutory body established in 1966 to promote, assist and develop Hong Kong's trade. With 50 offices globally, including 13 in Mainland China, the HKTDC promotes Hong Kong as a two-way global investment and business hub. The HKTDC organises international exhibitions, conferences and business missions to create business opportunities for companies, particularly small and medium-sized enterprises (SMEs), in the mainland and international markets. The HKTDC also provides up-to-date market insights and product information via research reports and digital news channels. For more information, please visit: www.hktdc.com/aboutus. Follow us on Twitter @hktdc and LinkedIn
Copyright 2023 ACN Newswire via SeaPRwire.com.