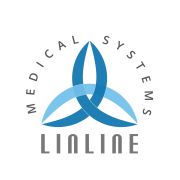 LONDON, Oct 27, 2023 – (ACN Newswire via SeaPRwire.com) – LINLINE MEDICAL SYSTEMS, based in Riga, Latvia, has demonstrated the remarkable effectiveness of its distinctive RecoSMA laser technology in treating chronic wounds. The recent study, "Spatially modulated erbium YAG laser as a treatment for diabetic ulcer", published in the Journal of Wound Care (UK), was conducted using a MULTILINE laser system produced by the company.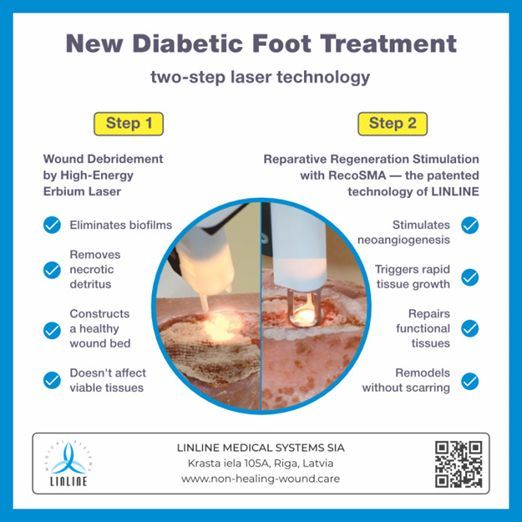 The study, conducted by a team of esteemed researchers, aimed to address the pressing issue of diabetic foot complications, which affect a substantial portion of the global population. According to the International Diabetes Federation, an alarming 463 million people are currently diagnosed with diabetes, projected to surge by 50% within the next three decades.
Diabetic foot ulcers are one of the most debilitating consequences of diabetes, often leading to severe complications, including amputations and significant financial burdens on patients and healthcare systems.
The dire reality is that individuals with diabetes face a 15-fold higher likelihood of undergoing lower extremity amputations than those without diabetes. Statistics indicate that, globally, a major amputation (above or below the knee) is performed on a person with diabetes every 20-30 seconds.
In this landmark study, researchers explored the use of a novel laser treatment for diabetic foot ulcers designed to revolutionize how we approach this chronic problem. By employing the spatially modulated high-power Erbium YAG (Er-YAG) laser technology, the team aimed to tackle diabetic foot ulcers in a two-step process that involved laser wound debridement and deep tissue biostimulation using the RecoSMA technology (implemented in "MULTILINE" laser system, produced by LINLINE MS).
The study included 59 patients with hard-to-heal diabetic foot ulcers and documented remarkable results.
The mean wound surface area at baseline was 25.7 cm2. The average number of laser treatment sessions required was 4.41, ranging from 1-11. The ulcers gradually reduced in size with each session, ultimately leading to complete wound closure in 100% of cases.
Laser treatment made it possible to clear wounds of necrotic tissue and microbial bioburden without damaging viable tissue. The procedures were painless on an outpatient basis.
The RecoSMA laser operates by activating the body's innate healing processes, fostering neovascularization, and expediting tissue regeneration. This mechanism facilitates wound healing through re-epithelialization originating from the wound's edges and granulation emerging from the wound bed's depths, all without the formation of fibrosis. This unique approach promotes scar-free and unimpeded wound healing, a pivotal factor in effective rehabilitation.
The impact of this research is profound. It suggests a potential paradigm shift in the way we approach diabetic foot ulcers, offering a beacon of hope for those affected by this debilitating condition. By harnessing the power of innovative laser therapy, we have the opportunity to enhance the quality of life for individuals suffering from diabetic foot complications and to reduce the economic strain on healthcare systems.
For more details about the technology, please visit the website:
https://www.non-healing-wound.care/
The link to the study: https://doi.org/10.12968/jowc.2023.32.Sup10a.S21
About us: LINLINE Medical Systems SIA (Riga, Latvia) is a world-leading company specialising in developing and manufacturing advanced medical lasers designed to treat various conditions in surgery, endoscopy, dermatology, gynaecology, wound healing and aesthetic medicine.
Company's website: https://linline-ms.com/.
Contact Information
Alex Troshkin, Co-founder, board member, at@linline-ms.com, +37122453227
Related Files
chilgar-andurkar-2023-spatially-modulated-erbium-yag-laser-as-a-treatment-for-diabetic-ulcer (1).pdf
Copyright 2023 ACN Newswire via SeaPRwire.com.